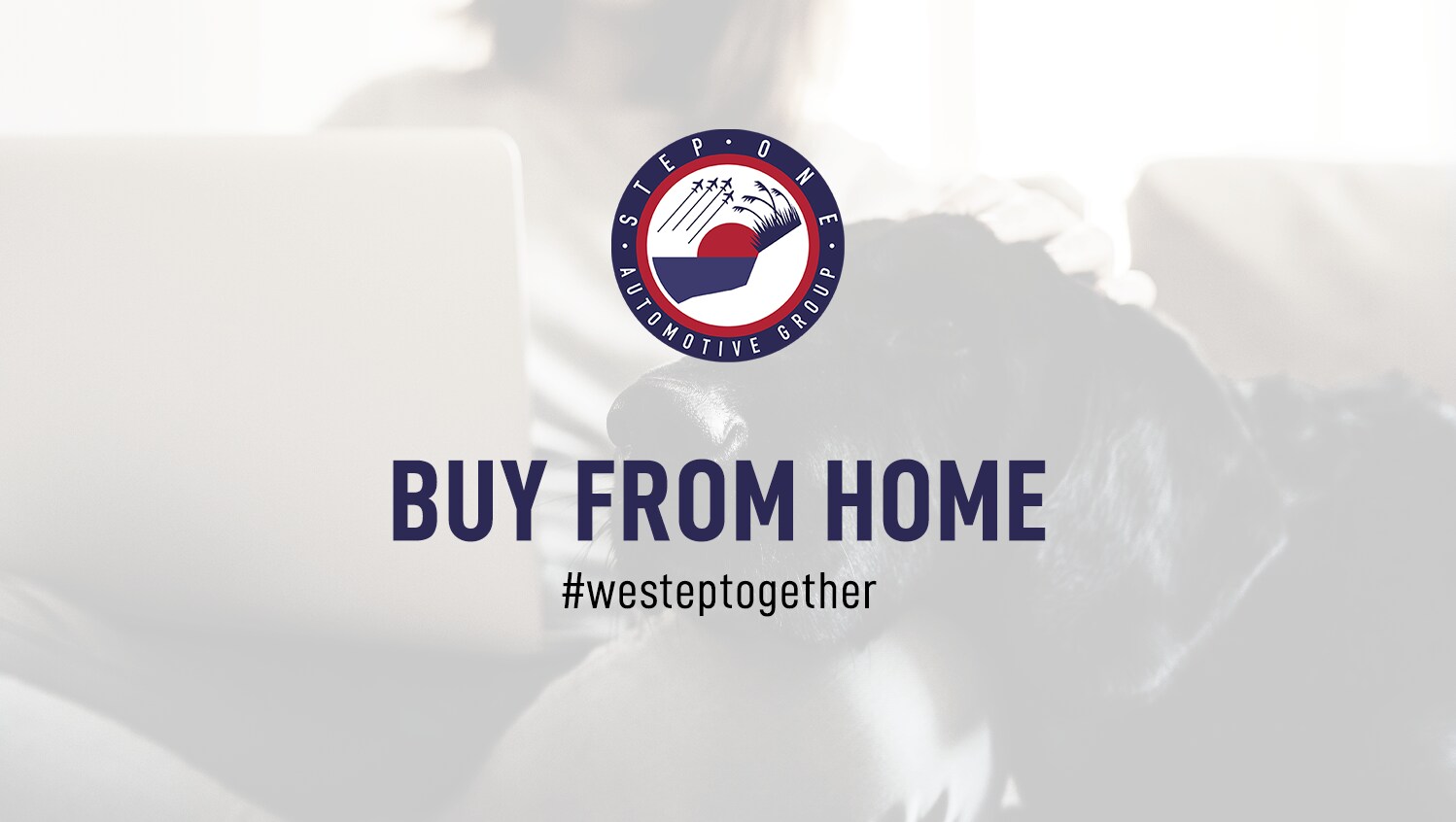 Online Shopping Simplified.
Pick your car, build your deal, and arrange delivery. All from the comfort of home.
WELCOME TO
Step One OF NICEVILLE
Step One of Niceville Is Your Source for Pre-Owned Vehicles at Fair Prices
Looking for a used car, truck, or SUV in the Niceville, FL area? Step One of Niceville is your source for a vast inventory of pre-owned vehicles at fair prices. Our friendly, helpful staff will be happy to assist you with all your automotive needs - from helping you find a car that's right for you, to buying your used vehicle for a great price, we always put our customers first and are experts at finding the right car for you. We care about your car-buying experience from start to finish and will ensure you drive away happy in a quality used car, truck, or SUV that you won't find anywhere else in the Florida Panhandle. Contact our sales team today to learn more about our used car inventory.   
About our Pre-Owned Cars, Trucks, and SUVs Near Destin 
Step One of Niceville offers people in the Destin and Fort Walton Beach, FL areas a wide variety of pre-owned cars, trucks, and SUVs to choose from. Our massive inventory of pre-owned vehicles includes brands like Toyota, Chevrolet, Ford, Jeep, Honda, Dodge, Volkswagen, Buick, Ram, Kia, and Acura. All our used vehicles were carefully inspected by our mechanics for safety, performance, and reliability, so you know they're in top-notch condition. Many of them are late-model, low mileage vehicles with most all the features you'd find on a new car like back-up cameras and keyless entry. They also come with CARFAX vehicle history reports, so you know about their past maintenance and whether they've ever been in a major accident. Best of all, we have many used cars available that fit your budget including our under $20,000 vehicles and those priced at less than $10,000. We're confident you can find just the right used car for your needs from our huge inventory! 
Affordable Car Loans That Fit Your Budget
Most people are unable to pay the full amount of a used car, truck, or SUV out of pocket on the day they buy. Fortunately, Step One of Niceville has an expert finance team that can help you set up a loan or lease plan to fund your next purchase. Our experienced team has helped many people in the Niceville and Destin, FL areas with financing over the years and can educate you on the many details about our various financing options and make sure you understand them before you sign anything. We work with a network of lenders with a variety of different plans, and we'll take the time to find one that suits your needs. We'll come up with a plan that's tailored to your financial situation, so you'll have rates that fit within your budget.
Step One of Niceville Gives That Step One Satisfaction
Step One of Niceville will always treat you with courtesy and respect. As a part of the Step One Automotive Group family, we'll go the extra mile to ensure your satisfaction because we believe in our ability to provide the best service. Wherever you live in the Florida Panhandle area within Fort Walton Beach, Crestview, Destin, or right here in Niceville, FL, you can count on Step One of Niceville for helpful, friendly service with a smile.

Visit our dealership

today at 1010 John Sims Parkway East in Niceville, FL. We look forward to helping you find, finance, and maintain your next pre-owned car, truck, or SUV.
Call or Text - 888-348-5044
Monday

9:00am - 8:00pm

Tuesday

9:00am - 7:00pm

Wednesday

9:00am - 7:00pm

Thursday

9:00am - 7:00pm

Friday

9:00am - 8:00pm

Saturday

9:00am - 6:00pm

Sunday

Closed